AL DECESARIS
For over a decade, Al DeCesaris has volunteered his time and devoted tremendous effort to fighting Sturge-Weber Syndrome, a rare and devastating neurological disorder that afflicts his niece Jenna. Through innovative charitable events, extraordinary athletic endeavors, and his "For A Cure" books, he has created significant awareness about the disorder and raised critical funds for medical research.
CHARITABLE EVENTS:
Al's crusade began not long after the birth of his niece. Recognizing the importance of raising funds for medical research, he co-organized an annual concert and auction fundraiser called Bands on the Bay. Over its 10-year run, the event raised over one million dollars for the Kennedy Krieger Institute and helped fund research that led to the ground-breaking discovery of the cause of Sturge-Weber Syndrome.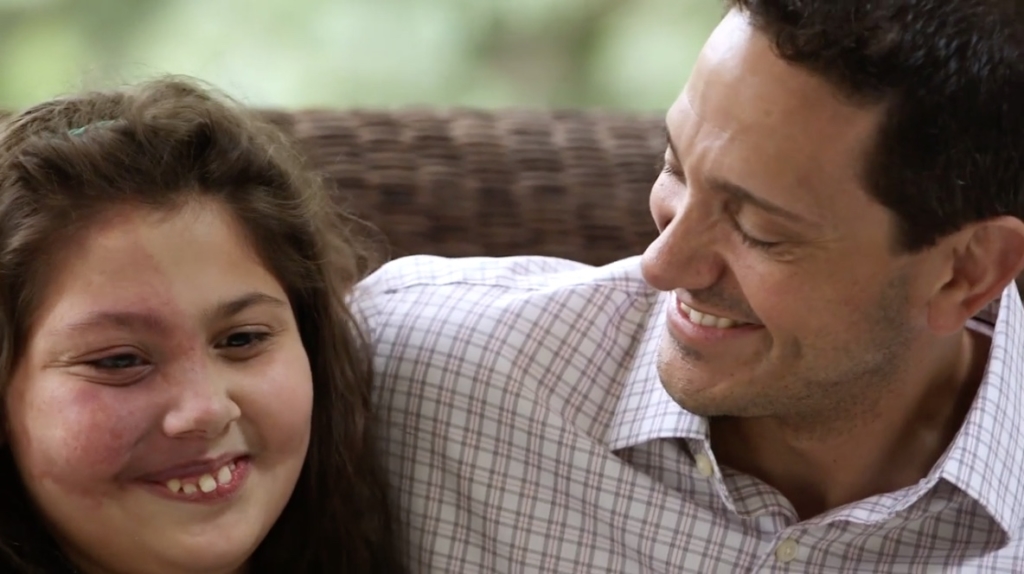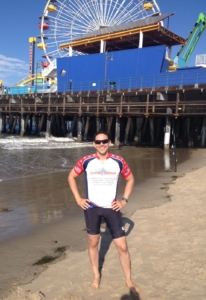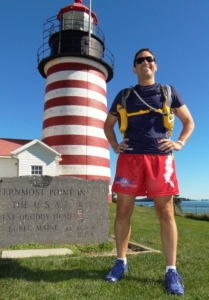 ATHLETIC ENDEAVORS:
Even with the success of Bands on the Bay, Al couldn't help but think there was more they could do to further the efforts to find a cure. More he could do.
In 2013, he set out on a solo coast-to-coast bike ride in honor of Jenna. Pedaling on average 75 miles per day, he rode from Santa Monica, California through 14 states and over 3,000 miles before completing his remarkable Crossing America For A Cure bicycle journey in Ocean City, Maryland.
The following year he took on another challenging endeavor, this time on foot. Without a support team and with no marathon experience, Al covered on average 22.5 miles per day for three consecutive months during his Running The Coast For A Cure charity run, which took him from Lubec, Maine down the entire East Coast to Key Largo, Florida – 1,935 miles in all!
In 2017, Al returned to the road for an exciting endeavor which had him hiking the historic Camino de Santiago (Way of St. James) across Spain to the Cathedral of Santiago de Compostela before reaching his final destination of Cape Finisterre overlooking the Atlantic Ocean. Each day of his 31-day, 555-mile Hiking Camino de Santiago For A Cure journey of hope was dedicated to a different person living with Sturge-Weber Syndrome.
Through his extraordinary athletic endeavors, Al has created awareness about Sturge-Weber Syndrome in both the United States and Spain, raised critical funds for medical research, and brought hope to his niece Jenna and countless others living with this devastating disorder.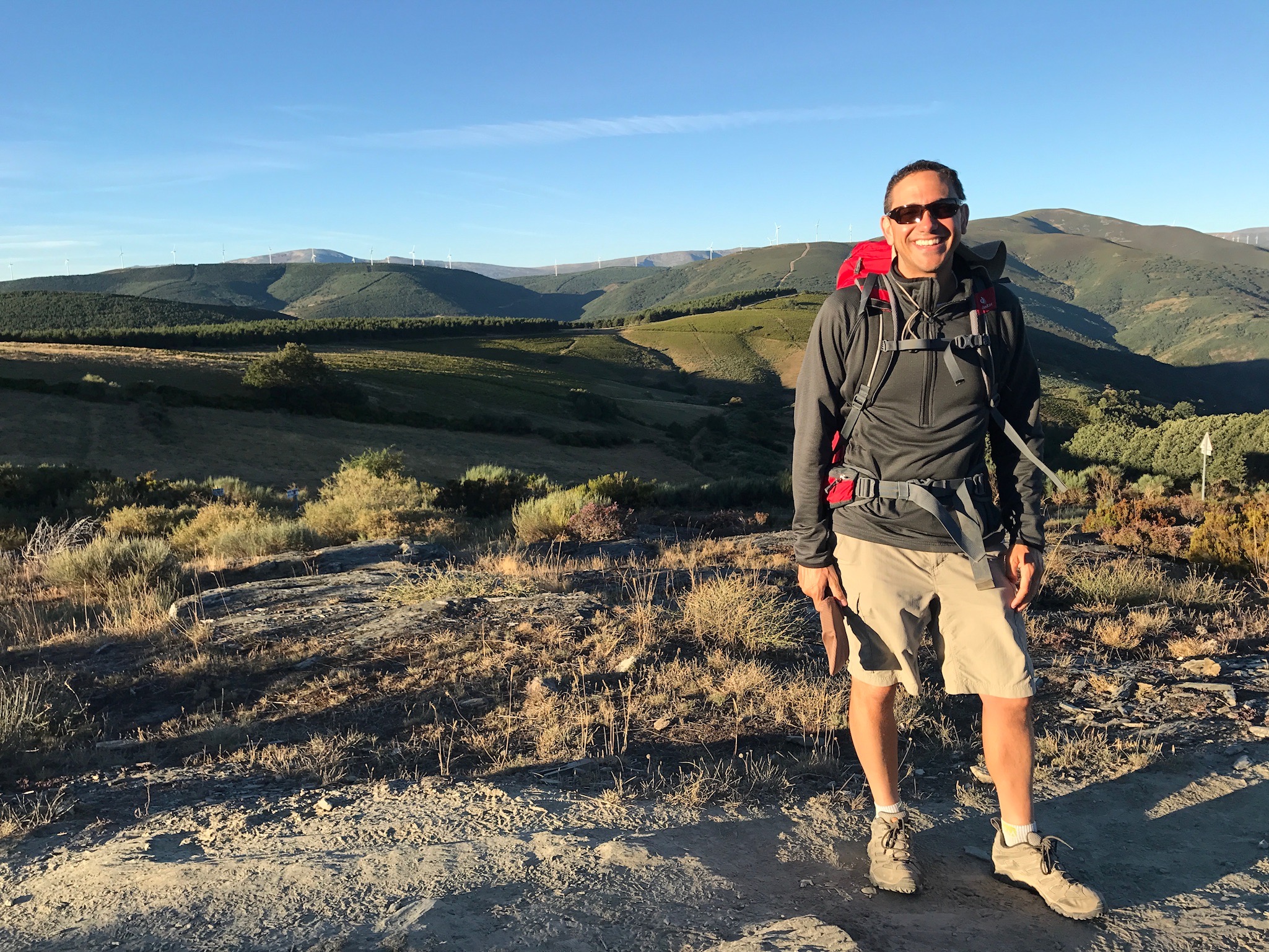 BOOKS:
During and after his charity ride and run, Al wrote about his experiences on the road: the things he saw, the emotions he felt, the challenges he faced and of the extraordinary people he met along the way. His books, Crossing America For A Cure: A Bicycle Journey Of Inspiration And Hope and Running The Coast For A Cure: One Man's Journey For His Niece With Sturge-Weber Syndrome, are honest, entertaining and, above all, inspirational.
To further the efforts to find a cure for Sturge-Weber Syndrome, Al is dedicating all profits from the sale of his "For A Cure" books to medical research. The books are available in Kindle and paperback on Amazon.
CLICK HERE to purchase Al DeCesaris' inspirational books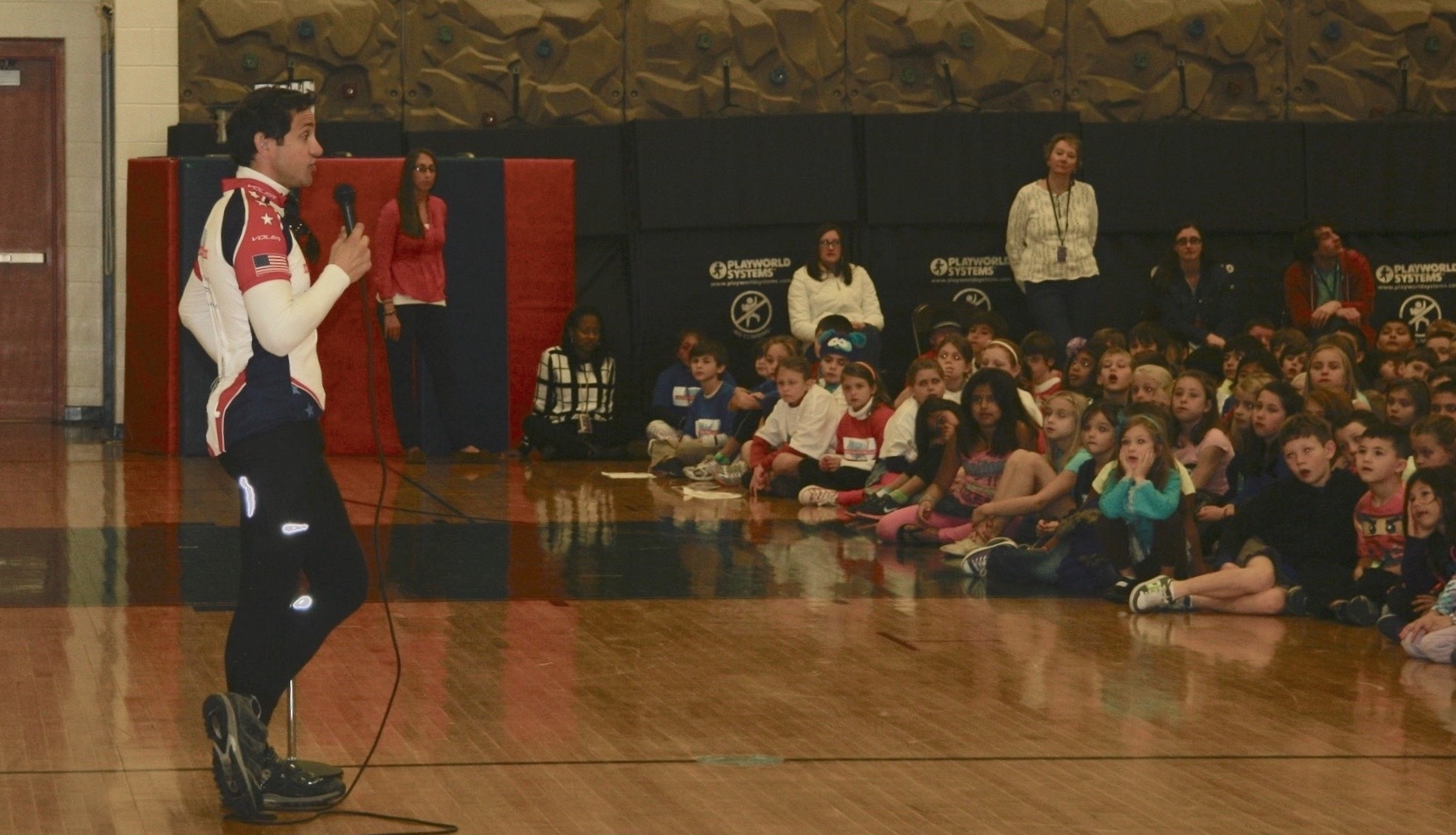 TALKS:
Al is a public speaker who is extremely passionate about the charitable work he's involved in and is always willing to share his story of advocacy and service with others. Using his extraordinary athletic endeavors as examples, Al delivers an uplifting message of inspiration and hope, and demonstrates how we all have the power to make a difference through charitable work. His audiences are motivated and empowered to find their purpose, go the distance for those in need, and create positive change in the world!
CLICK HERE to book Al DeCesaris for your next event
CREDENTIALS:
Al graduated from the University of Delaware with a Bachelor of Arts in International Relations. He furthered his education at the University of Baltimore, earning a Master of Science in Criminal Justice. He then went on to earn a Juris Doctor from Loyola University New Orleans School of Law.
Al is the Vice President of the Board of Directors of Celebrate Hope Foundation, Inc., an IRS registered 501(c)(3) nonprofit charitable organization dedicated to improving the quality of life of those affected by Sturge-Weber Syndrome and port-wine birthmarks.
STURGE-WEBER SYNDROME:
Sturge-Weber Syndrome is a rare congenital, neurological disorder. It is most readily identifiable by a port-wine birthmark on the face of those affected, and causes abnormal blood vessels to develop in the skin, eyes, and on the surface of the brain. The abnormal blood vessels in the skin and eyes can cause port-wine birthmarks and glaucoma. Yet, it is the abnormal blood vessels on the surface of the brain that pose the greatest threat because they often lead to other health complications, including seizures, strokes and stroke-like episodes, impaired motor coordination, paralysis, developmental delays, learning disabilities, mental retardation, migraines, mood and behavior problems and even death.
GROUNDBREAKING DISCOVERY GIVES PATIENTS HOPE:
According to Anne Comi, M.D. (Director of the Hunter Nelson Sturge-Weber Center at Kennedy Krieger Institute), Jonathan Pevsner, PhD (Associate Professor at Johns Hopkins University School of Medicine and Kennedy Krieger Institute), and Douglas A. Marchuk, PhD (Director of Molecular Genetics and Microbiology at Duke University School of Medicine), the co-senior authors of the clinical research that produced the discovery, Sturge-Weber Syndrome and port-wine birthmarks are caused by a somatic activating mutation in the GNAQ gene which occurs during early pregnancy. "This is a complete game changer for those with Sturge-Weber syndrome and the millions born with port-wine birthmarks," said Dr. Comi. "Now that we know the underlying genetic mutation responsible for both conditions, we're hopeful that we can move quickly towards targeted therapies, offering families the promise of new treatments for the first time." Although much more research must be done, the study, published on May 8, 2013 in the New England Journal of Medicine, brings researchers closer than ever to a cure. "We have real hope in the next five to ten years…that there will be…new treatments and perhaps even a cure for Sturge-Weber Syndrome," said Dr. Comi.
In Each Of Us Is The Power To Make A Difference!